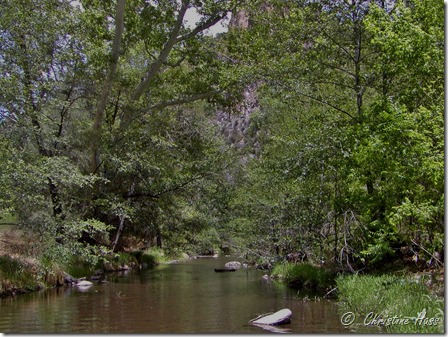 I ran across a video recently that I had to share.  Since this blog is about trying to get people to pay more attention to their sonic environment, I try to highlight interesting, relevant, or mood-enhancing sounds.  This sound fits the bill.
Bernie Krause is a nature sound recordist, who focuses on recording and documenting soundscapes.  He coined the terms biophony, anthrophony, and geophony to describe the biological, human-made, and earth-made components of soundscapes.  His curiosity about the natural world and its sounds has prompted him to stick microphones in some rather unlikely places, allowing us to hear the clicks and clatters of brine shrimp, the rattle of stones on a beach as waves pass over them, and even the sound of trees:
Bernie Krause–singing trees
As the followers of this blog are aware, I have done a bit of ultrasonic recording, and have presented recordings on bats (Ultrasonic predators and prey) and singing insects (Singing mice and the packrat band).   Recording ultrasounds has its challenges, but I think I have those worked out, and can't wait to get out and try to find some singing trees!  With the drought we are in, it's highly possible the sounds will be more like screams.
For more about Bernie Krause's work, visit http://www.wildsanctuary.com or pick up the books, The Great Animal Orchestra or The Wild Soundscape (available by clicking the Amazon link on the right).
Disclosure of Material Connection: some of the links in the post above are "affiliate links." This means that if you click on the link and purchase the item, I will receive an affiliate commission. Regardless, I only recommend products or services I use personally and believe will add value to my readers. I am disclosing this in accordance with the Federal Trade Commission's 16 CFR, Part 255: "Guidelines concerning the use of endorsements and testimonials in advertising."
You might also be interested in: